Alright, so I was supposed to post a bunch of legendary photos and video from Bonnaroo by now - but I forgot to plan in the fact that I am unbelievably allergic to Tulsa, Oklahoma. I spent part of the week in bed just suffering. At least I am planning on handling being sick by taking a 20 plus mile hike through 95 degree heat in Arkansas the next two days. I really have a problem.
Anyhow, I do have over 11GB of photos and video to go through - but I can't give it the time it deserves before I leave for the hike. So, instead, I'll give you a teaser and I'll publish what I've been working on some time next week.
In case you weren't following on Twitter (you can read my five latest Tweets on the right of this page), Bonnaroo was legendary. I was in the pit for Bruce, saw NIN's last US show ever, rocked it with strangers for Phish, and then got on stage for over an hour with Girl Talk. To post just one photo from the weekend is giving it short shrift, so I'll give you two. This might be my favorite. It's from the end of the Girl Talk set - I was covered in sweat from dancing on stage for 75 minutes or so. The man in the photo is Greg Gillis, who is "Girl Talk".  To the left, he is facing 5,000 to 10,000 screaming fans, delirious at 4:30 AM after a full day of shows.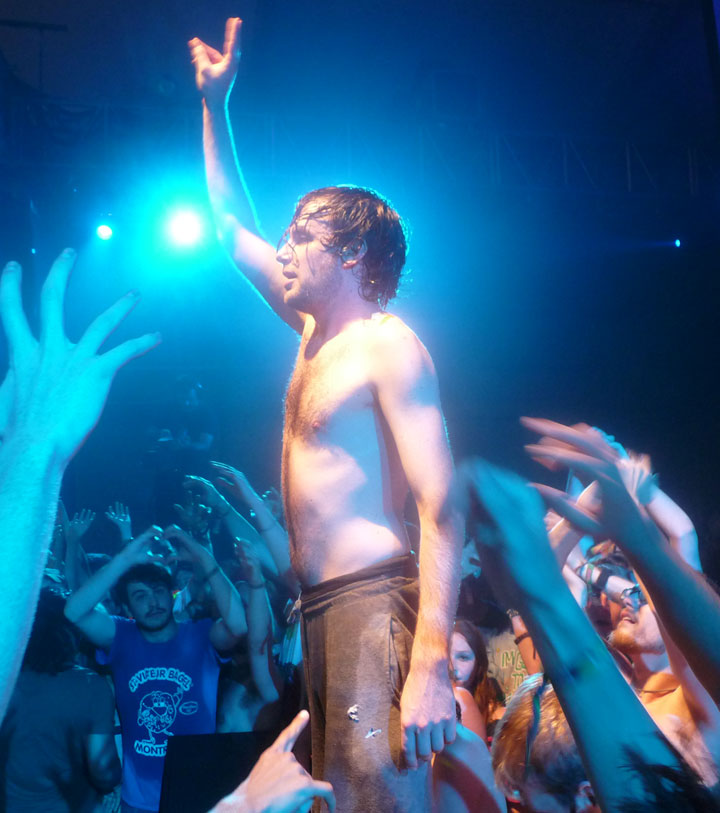 And this is what he and I were looking out at for over an hour: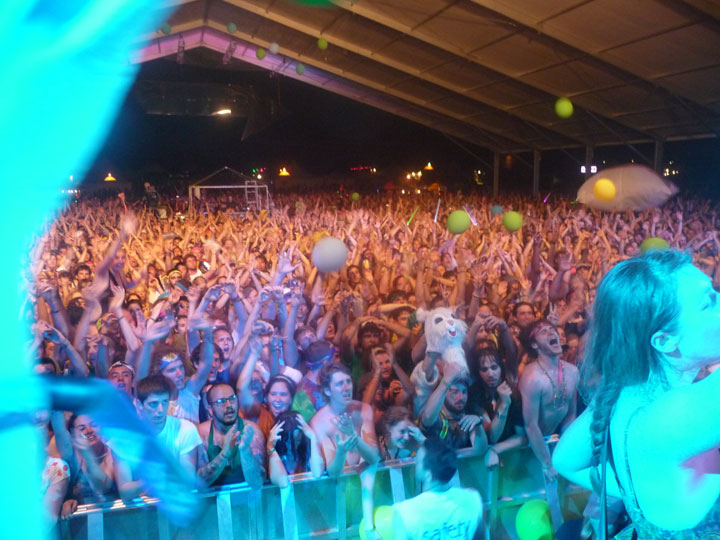 Seriously, the whole weekend was that amazing.  More to come next week - now its time to hike.